K Puffs – Freeze Dried Goodies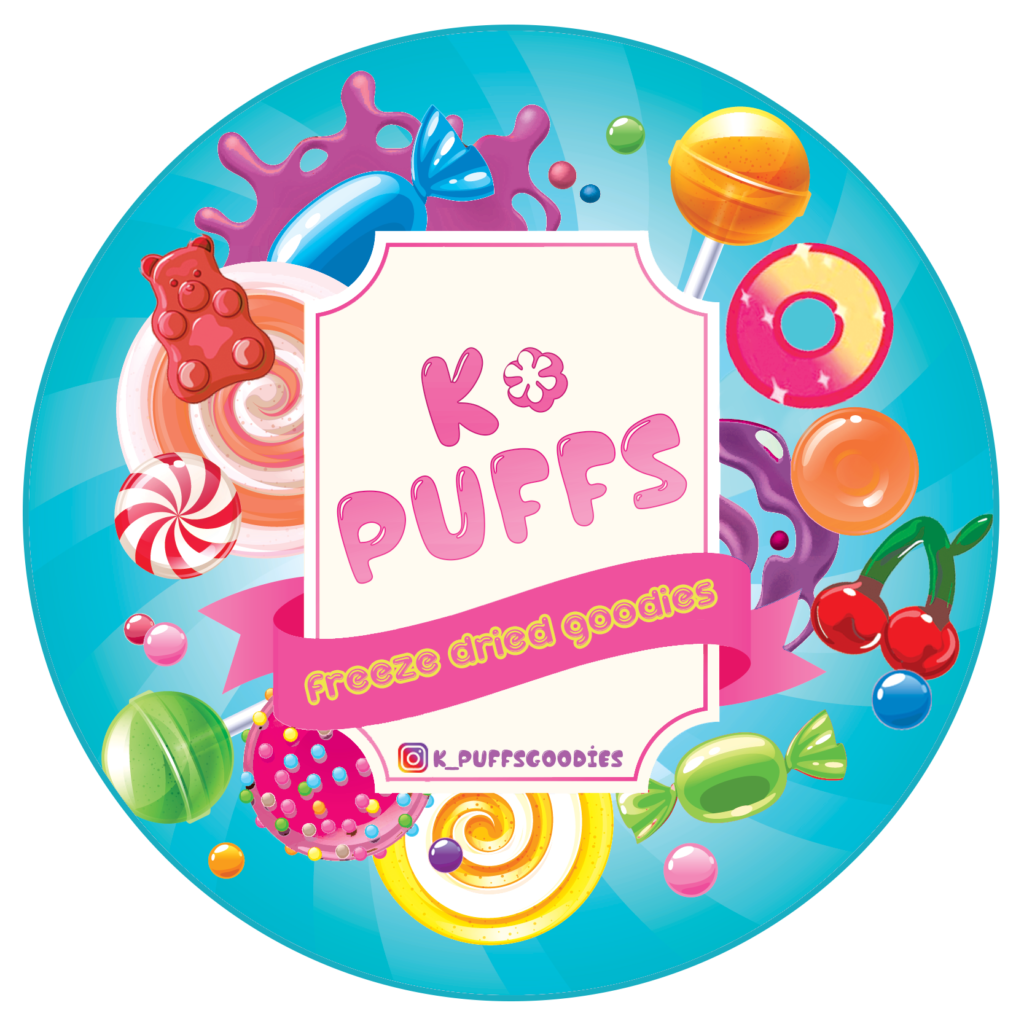 Freeze dried candy is candy that is made to have a crunchy texture and longer shelf life by undergoing the freeze drying process. By being frozen in a vacuum chamber, the moisture inside of the candy turns to ice and then directly to a gas through a process called sublimation. During this process it enhances and makes an intense taste to a new and improved crunch of the candy. The candy becomes much more airy and has an irresistible explosion of a delicious taste.
About Us:
After barely graduating from high school in the class of 2023, I had to sit down and think about my future. I started my last summer with a sweet tooth and a craving for a change of pace. Me and my mom, having just quit our old jobs both needed something to do.After working as a janitor through my last years of high school, I decided to find a career that was fulling. Growing up, I always wanted to be a scientist. So when I heard about the new craze about Freeze Dried Candy, I was so intrigued that I had to find out how it worked! My mom agreed to fully support me in a new venture. After much deliberation, we had decided to make our own freeze drying company and to name it Kpuff's. K standing for my mothers name because of all her support for me. At the start it was slow, but because I was one of the few that were able to make freeze dried products in the area, I then grabbed a held of many opportunities like events, pop-ups and set ups to propel me to where I am now.
I also want to give a special thanks to everyone that has supported Kpuffs by purchasing, helping with set-ups, sharing media, inviting me to your events, catering parties, spreading the word and just showing us love. I truly am grateful all of you.