Charity Pickle Ball Tournament
When: May 21st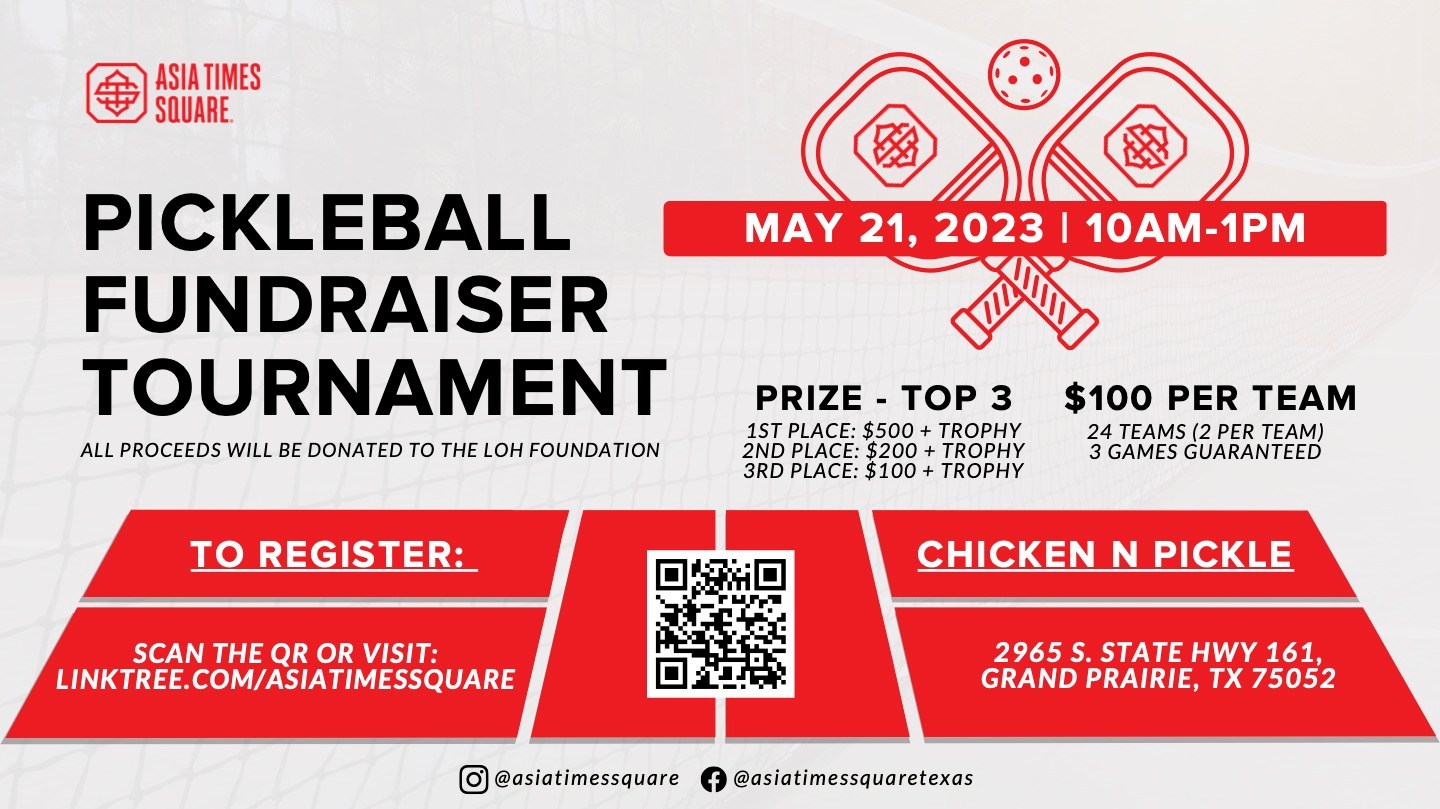 ATS Charity Tournament:
Welcome to the 1st Asia Times Square Pickleball Charity Tournament ! This event will be held during Chicken n Pickle's API Heritage Day Celebration in honor of the Month of May.
We invite you to join us in a charity game of pickleball where proceeds will be donated to The LOH Foundation. Through the foundation they have created jobs, provided scholarships annually, provided funding for a number of community non-profits and assistance in those times where there was no hope.
Sign up for this event closed!
Date/Time:
May 21st, 2023 from 10am-1pm (Players check in at 9:15am)
Chicken n Pickle – Grand Prairie (2965 S State Hwy 161, Grand Prairie, TX 75052)
Top 3 Prizes / Details:
1st Place: $500 + Trophy
2nd Place: $200 + Trophy
3rd Place: $100 + Trophy
•24 Teams (2 players per team)
•Each team is guaranteed to play 3 games!
•Teams can be co-ed: male/female, female/female or male/male
Sign up for this event closed!